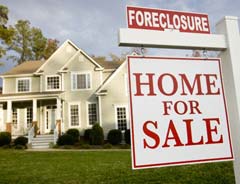 Florida Real Estate & Foreclosure Defense
We defend homeowners and investors from Foreclosure. We understand the hardships families and investors endure when faced with the uncertainty that foreclosures present, but more importantly we know how to effectively defend foreclosures. When it comes to foreclosure law, we know every single defense and loophole, including the intricacies of refinancing, payment forgiveness, short sales, deed in lieu of foreclosures and loan modifications. If you have been served with a Foreclosure lawsuit, you have many options to protect your rights and to avoid a deficiency judgment but you must act quickly. We can file pleadings that buy valuable time to explore your options.
Florida Commercial and Residential Real Estate Attorney
We represent both residential and commercial Buyers and Sellers in real estate transactions from drafting and reviewing contracts, leases and leases with options to purchase to handling real estate related disputes. Whether you're buying or selling residential or commercial property, your team of advisors should include a real estate lawyer.
Landlord/Tenant Matters
Our Office represents both landlords and tenants and focus in landlord – tenant relationship matters including issues pertaining to evictions, security deposits disputes, breach of lease, repair disputes and damage disputes.
With the abundance of foreclosure in the Central Florida area, both Landlords and Tenants should know their rights. If you are a landlord you may be faced with a tenant who believes they no longer have to pay rent. We can assist landlords in these situations. If you are a tenant whose landlord is in foreclosure you have rights;
Call our office for a consultation 407-688-1301 Ext. 303
Homeowners Association Matters
Our firm represents Home Owners Associations with the collection of annual dues and breaches of the HOA's covenants and restrictions. We also represent homeowners who have allegedly violated HOA restrictions and covenants.