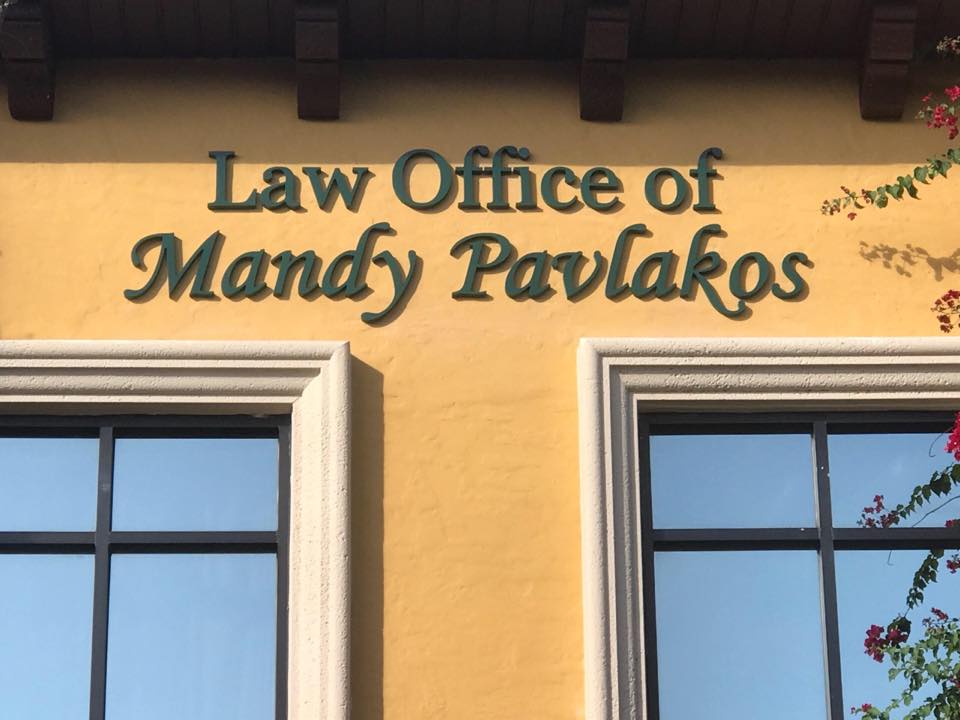 FIRM OVERVIEW
At the Law Office of Mandy Pavlakos, P.A., our clients' interest are at the heart of everything we do. Our performance is driven by building and maintaining collaborative relationships with our clients. We strive to provide our clients with cost-effective, superb legal services in a timely and ethical manner. Attorney Pavlakos takes pride in returning client phone calls and is here to work hard for you. She is grateful for her community of clients and values the opportunity to welcome you and your business.
Attorney Mandy Pavlakos Bio
Though I was born in West Palm Beach, Central Florida is my home and my heart.  While attending the University of Central Florida as a business major, I realized that I felt compelled to always argue for the underdog in debates amongst friends and colleagues.  Law school seemed a logical choice and expansion on a passion which came as natural to me as breathing. It was an uphill battle as I did not previously take any legal studies courses, nor had any family who practiced law. Even though it was difficult working full time and attending law school as a full time student, I found law school to be a time of discovery and growth. After surviving the first year of law school, I  feel as though I truly found my calling.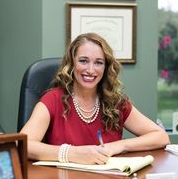 I have dedicated my life and law practice to helping residents of Central Florida with their legal needs and though I cannot imagine doing anything else with my life, were I not an attorney, I believe I would have still chosen a career in which I could help the less fortunate.  As Vice Chair of the Board of Directors of the Rescue Outreach Mission, it is my goal that one day we can end homelessness in Seminole County and perhaps expand to assist other counties.
When not practicing law, or volunteering at the shelter, I enjoy traveling with my husband and two boys.  We try to visit a new place each year and embark on different adventures to satisfy our thirst for all that this world has to offer.
GET TO KNOW ABOUT OUR TEAM
This is what our clients are saying about us!
This letter is in recognition of Mandy Pavlakos and her outstanding legal team. We became husband and wife in 2006 and just like many newly wed couples, we wanted to usher in our marriage together with a new home. We bought our townhome that same year, during the peak of our real estate market, or the "BOOM" as it's commonly referred to. We all know what happened to the real estate market in the years following 2006. Our townhome was, of course, the highest priced in the neighborhood. In the summer of 2011, Karen was diagnosed with Stage 2 Triple Negative Breast Cancer. As if our mortgage wasn't high enough, here came the medical bills. After one year of struggling with bill after bill, we decided to seek guidance and professional assistance which led us to Mandy Pavlakos. We cannot begin to thank Mandy, Lori and the rest of her team in everything they have done for us. Their knowledge, efficiency and professionalism throughout the entire short sale process was nothing short of spectacular. In just four months, Mandy and her team negotiated a short sale and complete debt forgiveness that seemed impossible given our situation and how upside down we really were. Their exceptional communication always kept in the loop of the short sale process and where we stood with the banks. Along the way, we realized that how much Mandy and her firm really do care about their clients and their futures. We hope this letter conveys the gratitude and recognition that Mandy's law firm deserves. You can guarantee that we are recommending Mandy to everyone who is in need of an attorney that has her client's best interest in mind and will work hard to ensure they are represented with honesty and integrity. Thank you again and again!
Sincerely,
The Quevedo Family
Erick, Karen and Daniel