Mandy Pavlakos
ATTORNEY
Though I was born in West Palm Beach, Central Florida is my home and my heart. While attending the University of Central Florida as a business major, I realized that I felt compelled to always argue for the underdog in debates amongst friends and colleagues. Law school seemed a logical choice and expansion on a passion which came as natural to me as breathing. It was an uphill battle as I did not previously take any legal studies courses, nor had any family who practiced law. Even though it was difficult working full time and attending law school as a full time student, I found law school to be a time of discovery and growth. After surviving the first year of law school, I felt as though I truly found my calling.
I have dedicated my life and law practice to helping residents of Central Florida with their legal needs and though I cannot imagine doing anything else with my life, were I not an attorney, I believe I would have still chosen a career in which I could help the less fortunate. As Vice Chair of the Board of Directors of the Rescue Outreach Mission, it is my goal that one day we can end homelessness in Seminole County and perhaps expand to assist other counties.
When not practicing law, or volunteering at the shelter, I enjoy traveling with my husband and two boys. We try to visit a new place each year and embark on different adventures to satisfy our thirst for all that this world has to offer.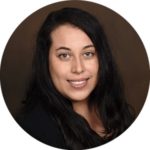 Ely Diaz
PARALEGAL/OFFICE & LITIGATION MANAGER
I was born in Guatemala City but raised in Jamaica Estates, New York. Obtained a BA degree in Legal Studies from University of Central Florida, a Computer Drafting & Design Degree from ITT Technical Institute and an AA degree from Valencia College. Currently state certified as a, Notary, Real Estate Broker and a Florida Life and Variable Annuity Insurance Agent.
I obtained an intense knowledge in finance and lending after working for 8 years at Washington Mutual Bank as a Banking Loan Consultant and Licensed Personal Financial Representative. I had the opportunity to assist in the lending side of 8 branches within Orlando, Winter Park, Winter Springs, Casselberry, Sanford and Lake Mary. I obtained a wide range of lending guidelines and legal knowledge in the area of Real Estate and Finance that allowed me to engage in the loss mitigation negotiations for distressed properties. In addition, I received admittance to practice before the Internal Revenue Service as an Enrolled Agent with the required knowledge in Federal Tax law for Individual Filings, Corporate Filings and Accounting. This was of great insight when I joined forces with Attorney Pavlakos, as her Paralegal and Litigation Manager, in order to help many clients in financial distress who needed a loan modification, short sale, deed-in-lieu, forbearance negotiation or Bankruptcy.
It is of great honor to be part of the firm and represent with integrity a team who's life is devoted in the financial well being of all our customers.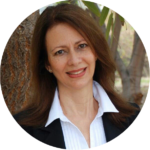 Nina Avile
LEGAL ASSISTANT
I was born in Venezuela but have called Florida my home. I attended University of Central Venezuela for Dentistry. I moved to Florida in 1994 and I joined the team of Attorney Mandy Pavlakos in 2009 as an Administrative Assistant. During my years at the firm I have worked the loan modifications, short sales, closings and other civil matters. Since 2011, I have focused on the short sales and assist Attorney Mandy Pavlakos with the negotiations and process of closing. This includes negotiating settlements with Homeowner's Association's, Credit cards and other lien holders that affect a clear title at closing. I am fluent in Spanish, English and working knowledge in Portuguese. I like helping people and understand how difficult it could be when going through a difficult financial and legal process.
During my spare time, I love spending family time traveling and outdoors activities exploring trails in the mountains and national parks with my husband and two daughters.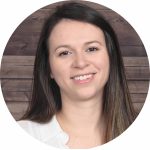 Jared Azofeifa
LEGAL ASSISTANT
I was born in Costa Rica. I obtained a degree in Business Administration from The American University of Costa Rica. I obtained an intense knowledge in banking after working for 7 years at Costa Rica Bank as a Personal Banker. I am fluent in Spanish, Portuguese and working knowledge in English. I joined the Law Office of Mandy Pavlakos in 2015 as a clerical assistant and now I am a loan modification negotiator assisting Ely Diaz in the loss mitigation department. The extensive knowledge of my banking and mortgage industry experience, has helped me negotiate with top lenders to obtain best results for our clients. Helping clients obtain a more affordable payment with their mortgages has become my passion and dedication to the firm. Thru many years of negotiations, I have learned to overcome obstacles that will be of great assistance to all that I serve.
In my spare time, I am interested in photography and spending quality time outdoors with my family.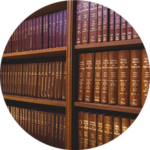 Marina Pagan
LEGAL ASSISTANT
I was born in San Juan, Puerto Rico, but was raised in sunny Orlando, a place I love to call home. I obtained my Bachelors of Science in Legal Studies from the University of Central Florida in 2018, and joined Attorney Pavlakos' wonderful team in 2019. My passion for helping people, the legal field, and my educational background provide the perfect tools as a Legal Assistant to excel and provide the best of services to all our clients. I am fluent in Spanish, so all of our clients can rest assured that our team is well equipped to handle all your needs. I am proud to be a facet of this strong team and am happy to help all our clients achieve their goals.
When I am not working hard for you, I like to enjoy a nice book, coffee, and a good cuddle from my kitty cat!